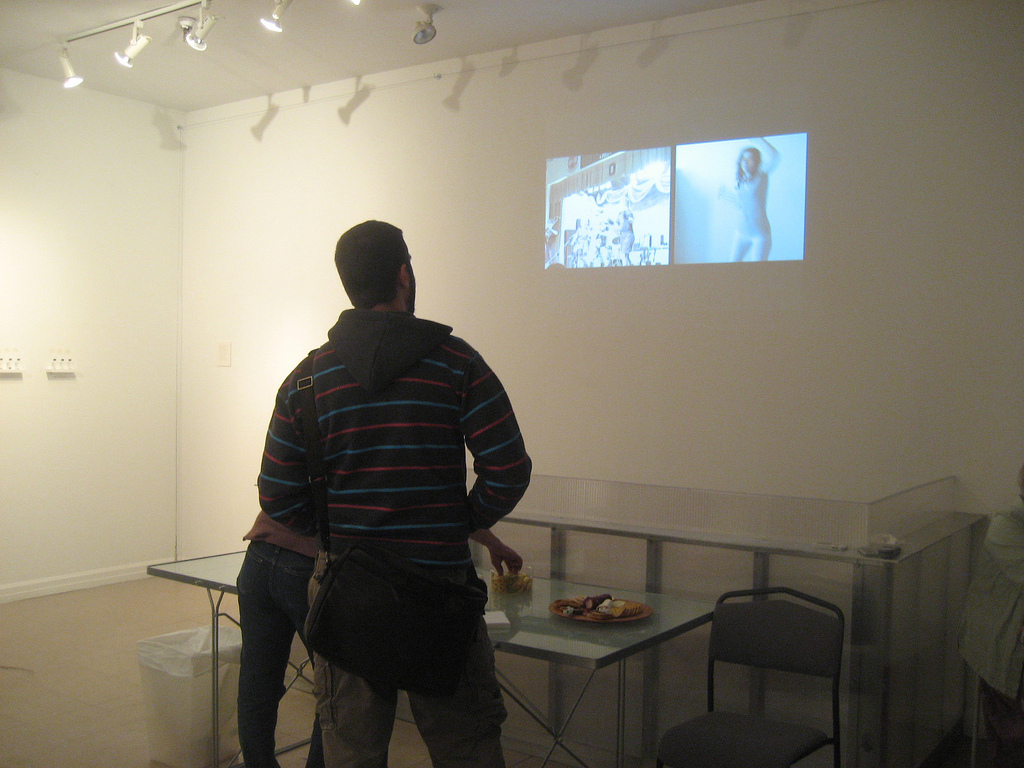 Consider the connection/disconnection between memory and discarded artifacts of communication. If old letters, photographs, or videos are connected to past events in our lives — what happens when they are discarded or lost? Hoffman uses obsessive or meditative actions to explore how we classify, organize, and recall the contexts and memories attached to these orphaned objects.
This exhibition comprises three works of conceptual and performance art: Slideshow, Talent Show, and Dear Mad, I really like your hair today! Love, Johnny
- — - -
SPECIAL Philadelphia Open Studio Performances
Saturday, October 15Sunday, October 16
1:30 & 4:30 pm
- — - -
Exhibition
October 7 — November 24, 2011
GALLERY HOURS
Wednesday — Friday 1:30 — 6:30 pm
other times by appointment
Jessica Hoffman lives and works in Philadelphia, PA. In 2010 she received an MFA in Book Arts/Printmaking at the University of the Arts in Philadelphia. She received a BFA in Photography from the Corcoran College of Art and Design in Washington, DC in 2003. She has also studied at the Fleisher Art Memorial, Project Basho, and the Maine Photographic Workshops.
Currently, she is a Conservation Bench Technician in the library at the American Philosophical Society and a Production Assistant at Current Designs. Ms. Hoffman previously worked as a graduate teaching assistant in Research Practices, Book Arts, and Non-silver Photography and developed and led a workshop in alternative photography to high school students through the Hirshhorn Museum and Sculpture Garden's Art Lab for Teens program.
Her work is influenced by scientific theory and practice and the relationships created by the interaction between humans and communication technology. Her installations include work in several mediums, among them video, photography, books, and paper. She has exhibited her work nationally and internationally in galleries and at book fairs.
Located in historic Old City, Philadelphia's art district 110 CHURCH has been established to show site specific works and unseen work by both emerging and established artists.
110 CHURCH gallery
110 Church Street, Old City
Philadelphia, PA 19106
- — -
110 CHURCH | gallery
110 Church Street
Philadelphia
,
PA
19106