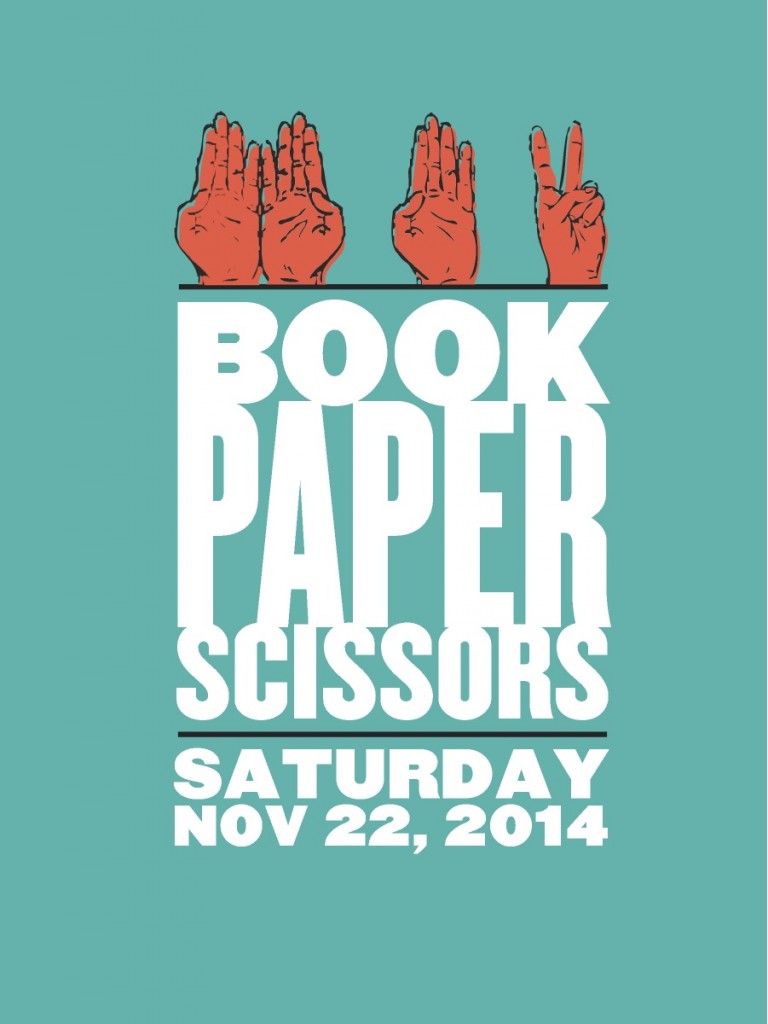 Get ready for holiday shopping! Book Paper Scissors brings you an array unique wares! Local and regional artisans will set up shop for this one day in the Central Parkway Free Library, to offer handcrafted fine and decorative arts to suit almost any interest. Find custom jewelry, limited-edition prints, handmade paper, beautifully bound books, and more!
November 22, 2014, 10:00 am – 4:00 pm
artists:
Amanda D'Amico, Ananda Connolly, Beth Gotfried, Bill Brookover, Black Heart Letterpress, Caroline Furr, Christine Steele, Claire Marcus, Eriko Takahashi, Hope Rovelto, James Engelbart, Katie VanVliet, Meg Kennedy, Nancy Chen, Purgatory Pie Press, Sharon Hildebrand, Sonia Sherrod, Susan Viguers, Tara O'Brien of Ink Fish Press, Thomas Parker Williams, Valeria Kremser of Box Turtle Press, and more.
Free Library of Philadelphia, Parkway Central
1901 Vine Street
Philadelphia
,
PA
19103