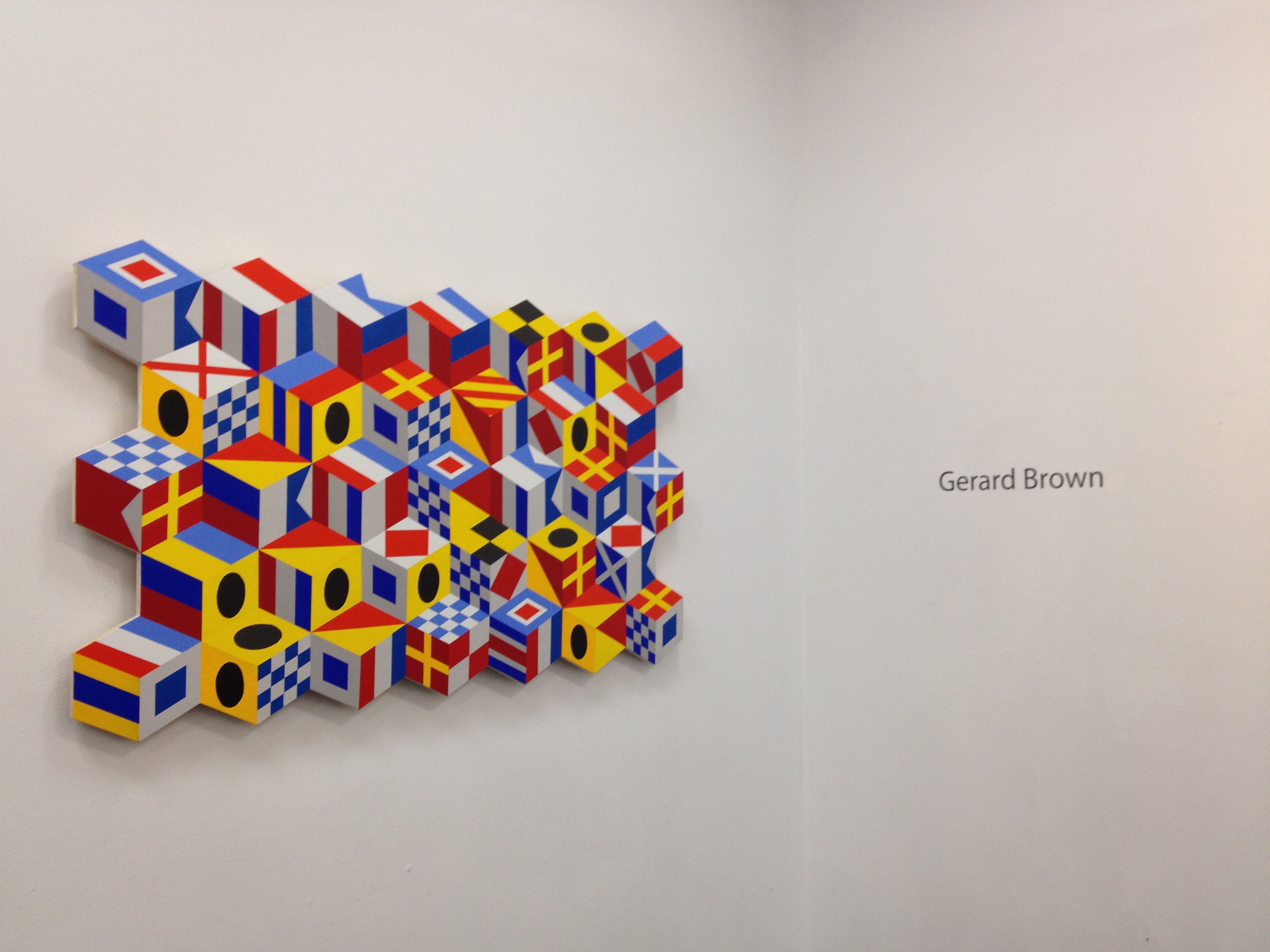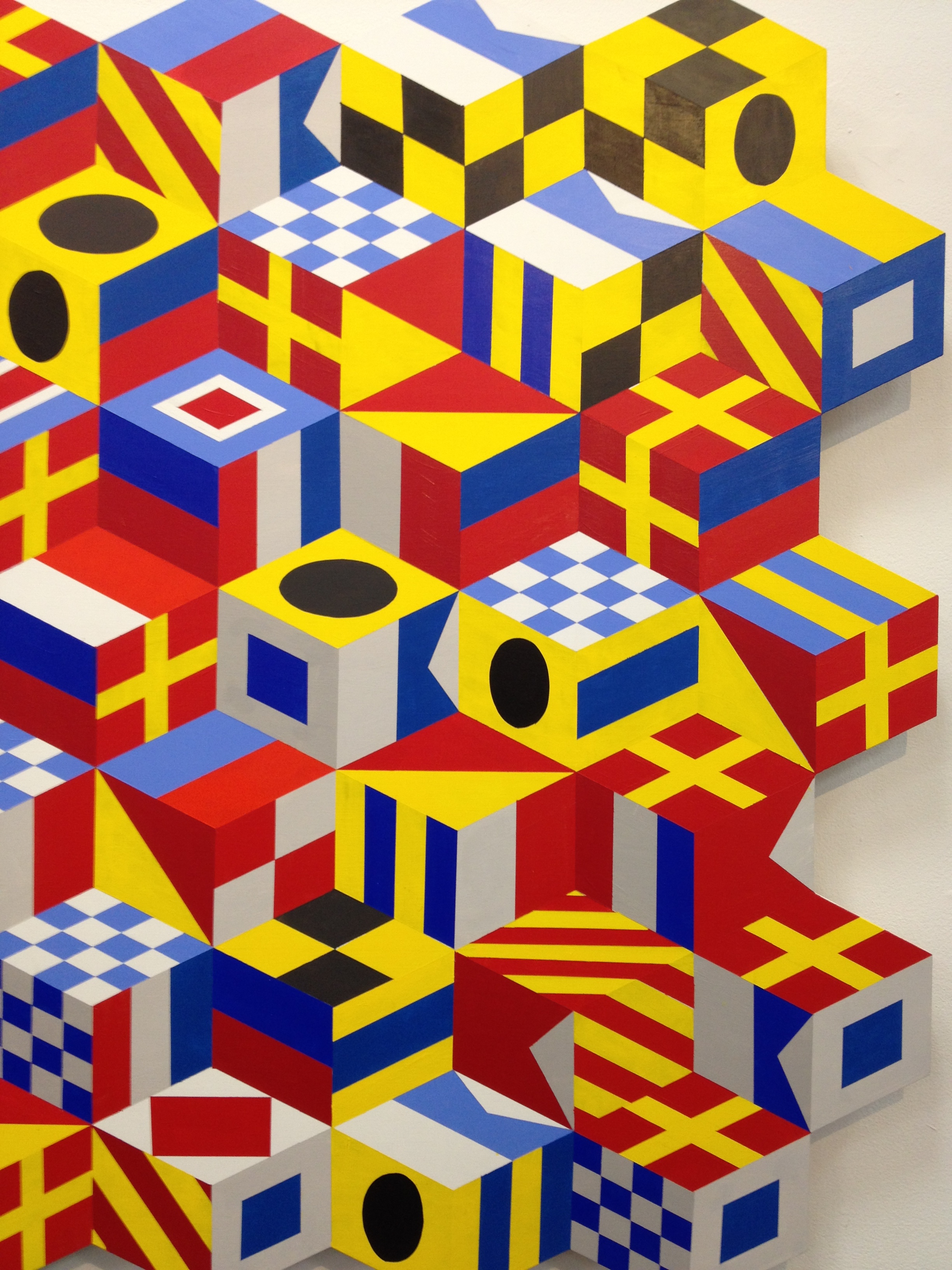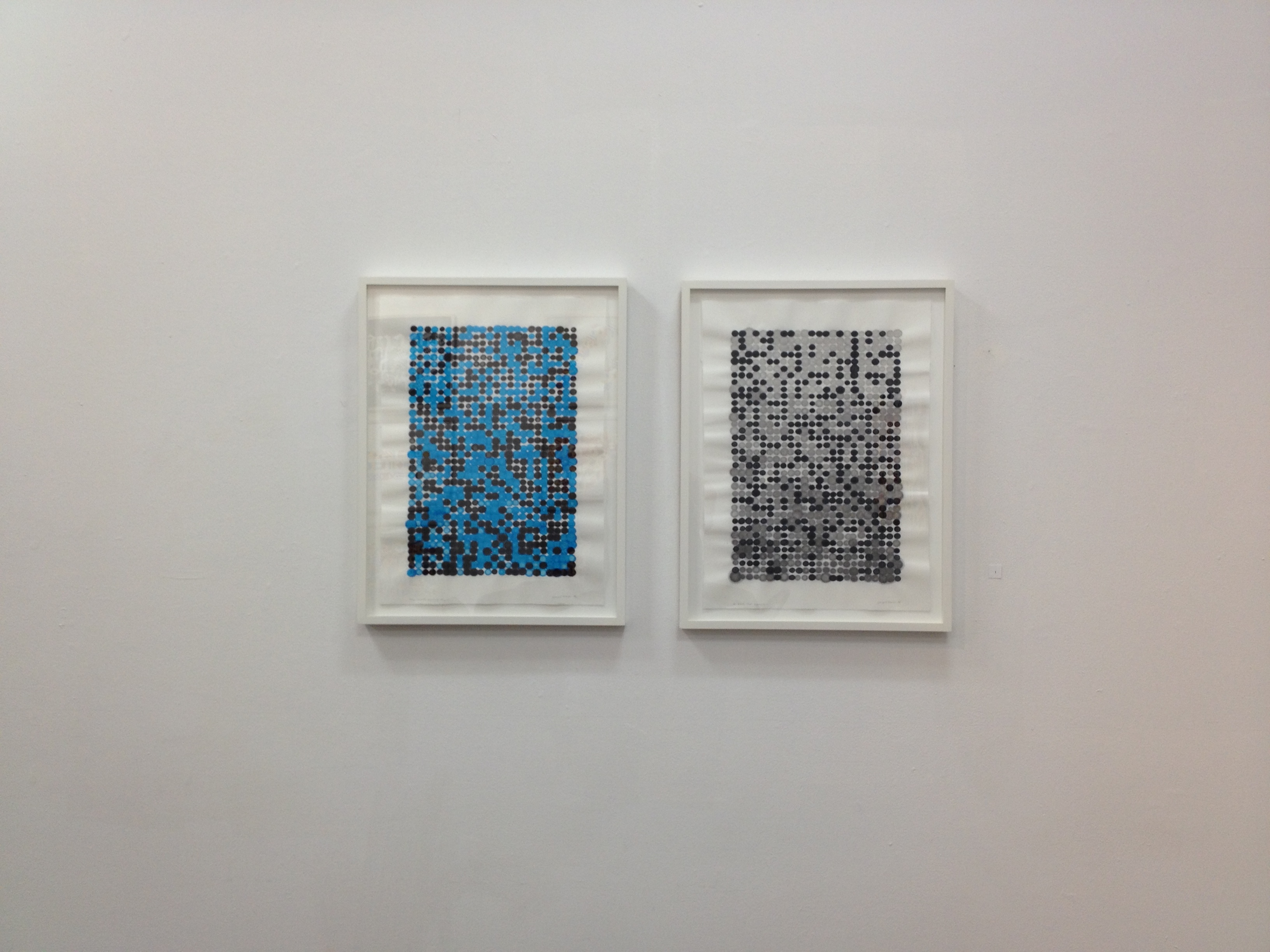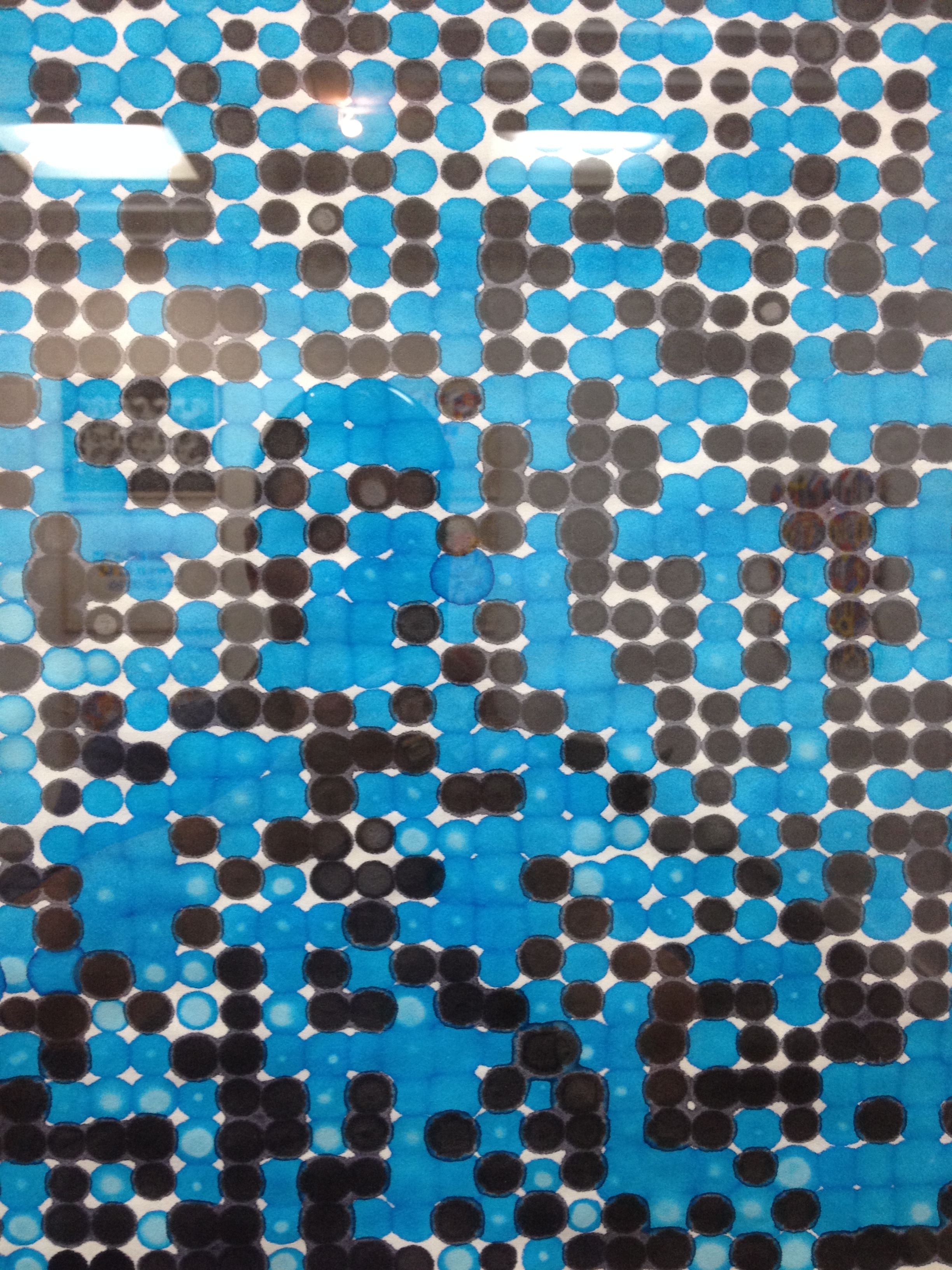 We went to see the work of Gerard Brown at Abington Art Center. His is one of several rooms in an joint yet separate set of solo shows. Mr Brown's work fit the gallery space quite well. The scale was very approachable. We enjoy Gerard's secret messages coded in nautical signal flags. We especially like the shaped cut paintings. It feels as though this series of works is really just getting started and there will be more from the extended language. Be sure to check out the Braille series too.
The exhibition runs through July 27, 2014
"The room-to-room contrast offers viewers an eclectic mix of mediums and styles, while allowing space enough for each gallery to feel like a standalone exhibit. In this way, the series couples the energy and variety of a group show with the immediacy of individual display."
- Matt Schickling, The Midweek Wire
- - -
Gerard Brown is a painter and writer who lives in Philadelphia. He graduated from Boston University's School of Fine Arts in 1991 with a BFA in Painting and from the School of the Art Institute of Chicago in 2001 with an MFA in Painting. Gerard is currently an Assistant Professor at Tyler School of Art at Temple University.
Abington Art Center
515 Meetinghouse Road
Jenkintown
,
PA
19046‎