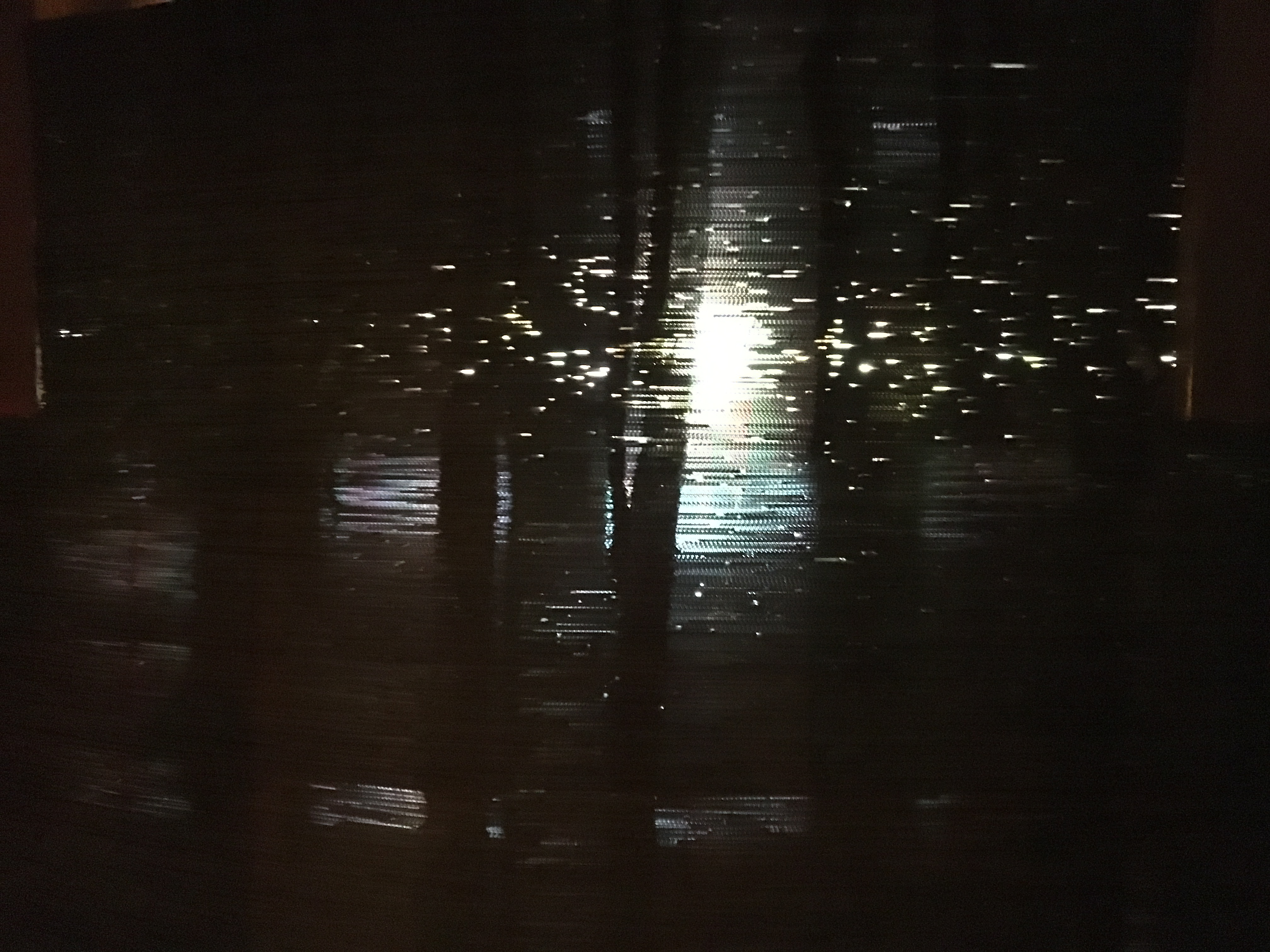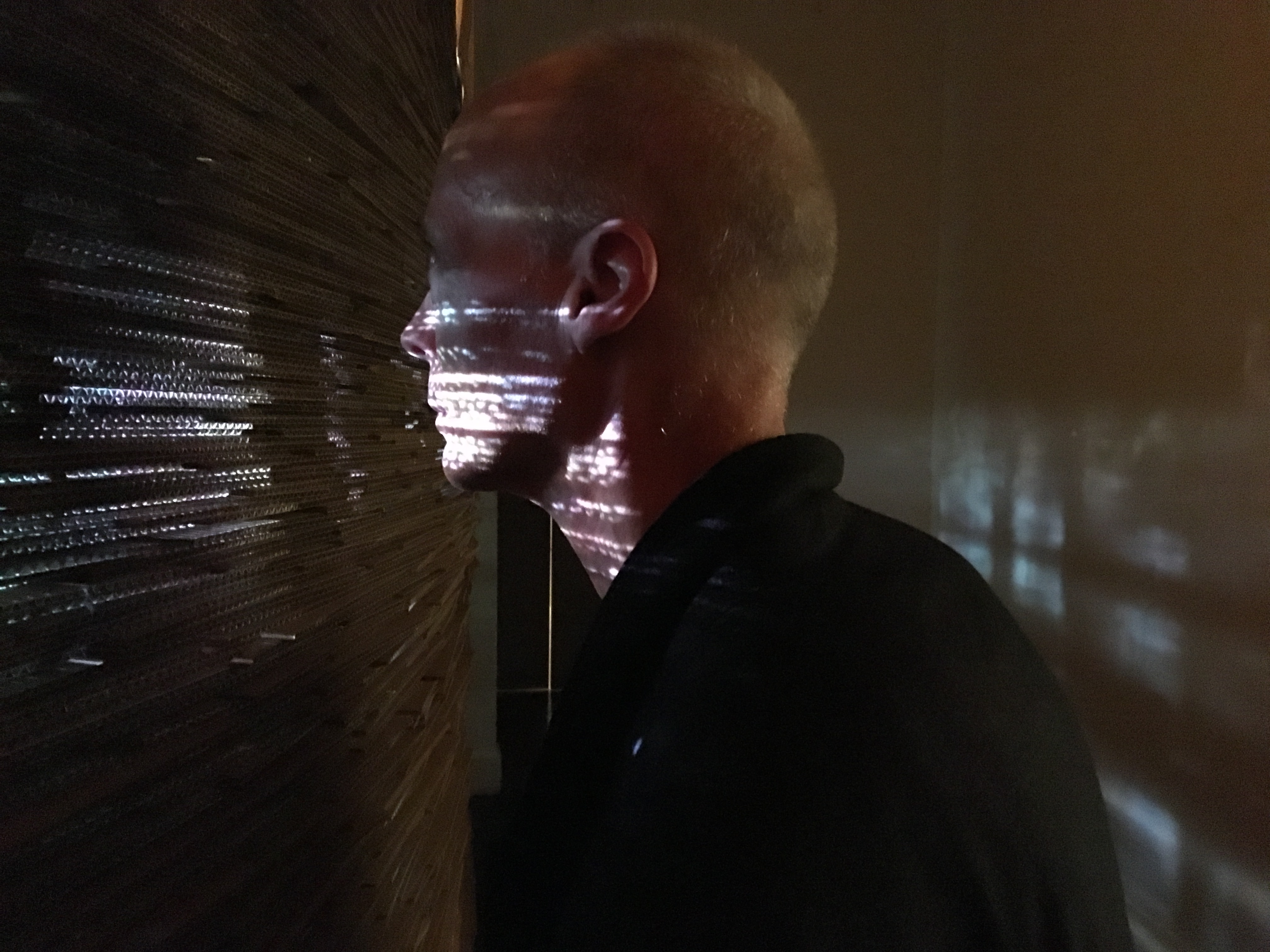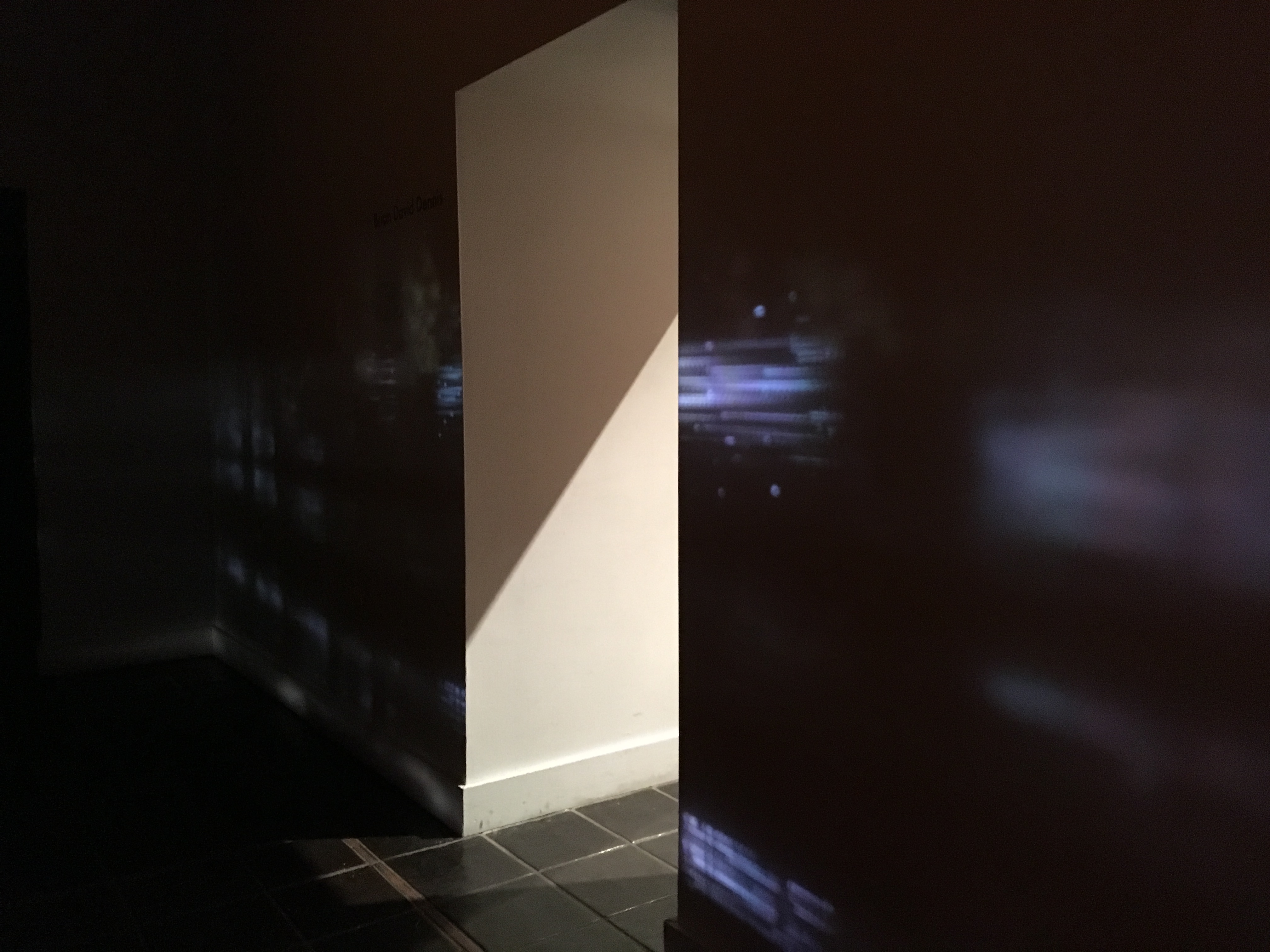 The gallery is occupied by a large curved wall, bulging into the space. The structure spans wall to wall, floor to ceiling. Built of hand cut cardboard, the surface recalls layers of sediment. Through the corrugation a dawn tinted light dapples the observer. Behind the wall, light glares through a barely distinguishable forest of vertical lines. Moving in front of the wall, your ability to focus on any one trunk is frustrated by the limited view.
What is seen morphs as ones eyes grow accustomed to the darkness. New surfaces and forms are revealed after spending time in the space. Shafts of light dash through tiny repetitive openings and paint the gallery surfaces with dappled coded phrases of light.
February 5 - March 29, 2016

Opening Reception
February 5, 2016, 6-8 PM
Coffee Break: February 13, 10am
The installation explores the persistent core of memory and the need to stabilize it. Call It attempts to assign a fixed point to an ever shifting, but recurring fragment. The work originated with running through the woods as a child.
A suite of 4 digital collages were produced in conjunction with the installation of the same title.
Abington Arts Center
515 Meetinghouse Rd
Jenkintown
,
PA
19046