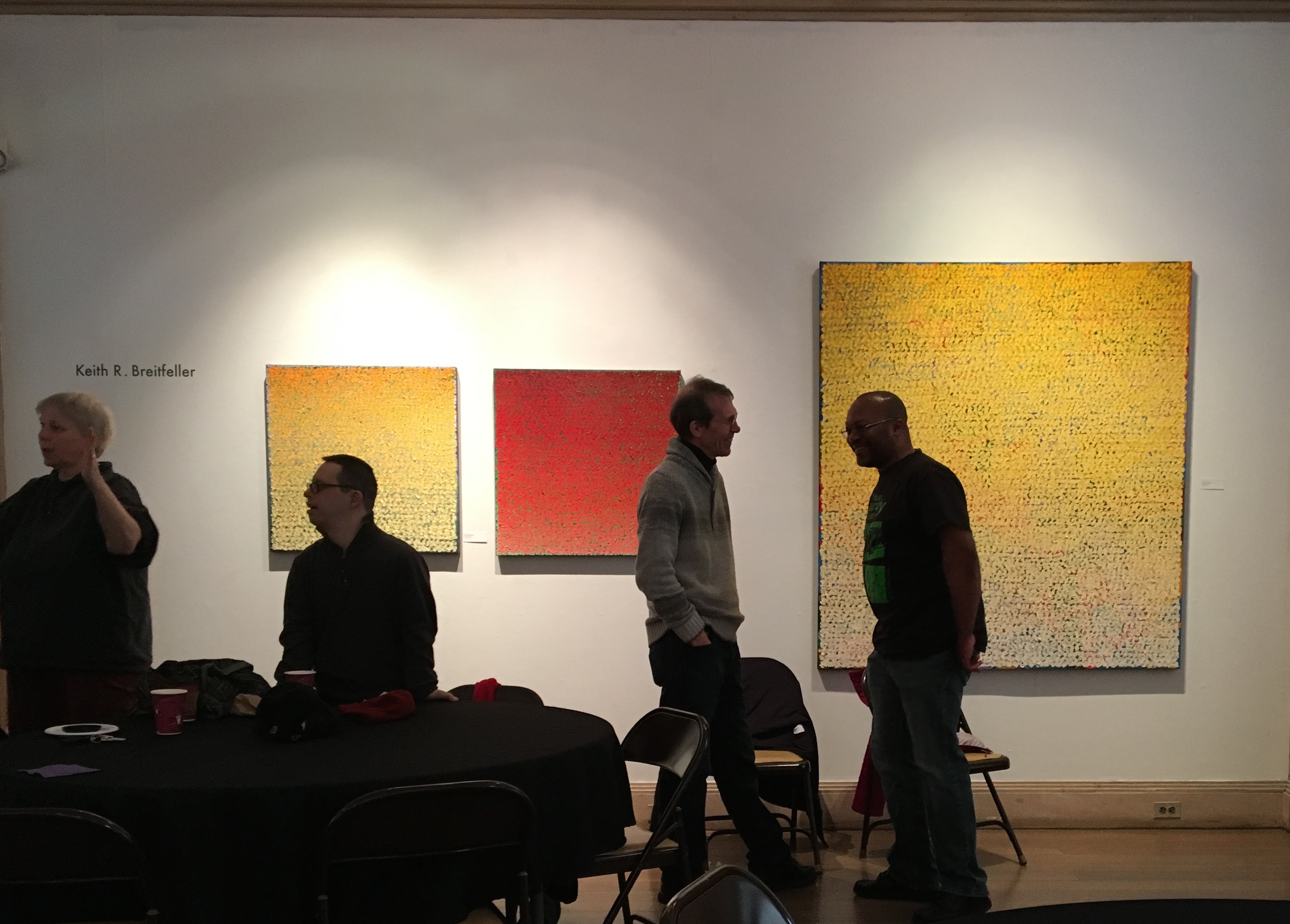 Walking into the Kellner Gallery at Abington Art Center is a silent color explosion. Our favorites were the yellow paintings which were promises of the warmth and energy of Spring.
Each of the paintings consists of brush dabs of thick pigment that obscure energetic underpaintings. Just a peek shows through the calm repititive quieting.
February 5 - March 29, 2016

Opening reception
February 5, 2016 6-8 pm
Coffee Break: February 13, 10 am
The theme of Keith Breitfeller's paintings is a search for stillness — painting is his meditative escape from a world of too much noise and information. It is a way to step away from those inner dialogues that keep us from being truly calm. His work is an oasis from the complexities of modern living where one can reflect on what is essential.
Abington Arts Center
515 Meetinghouse Road
Jenkintown
,
PA
19046