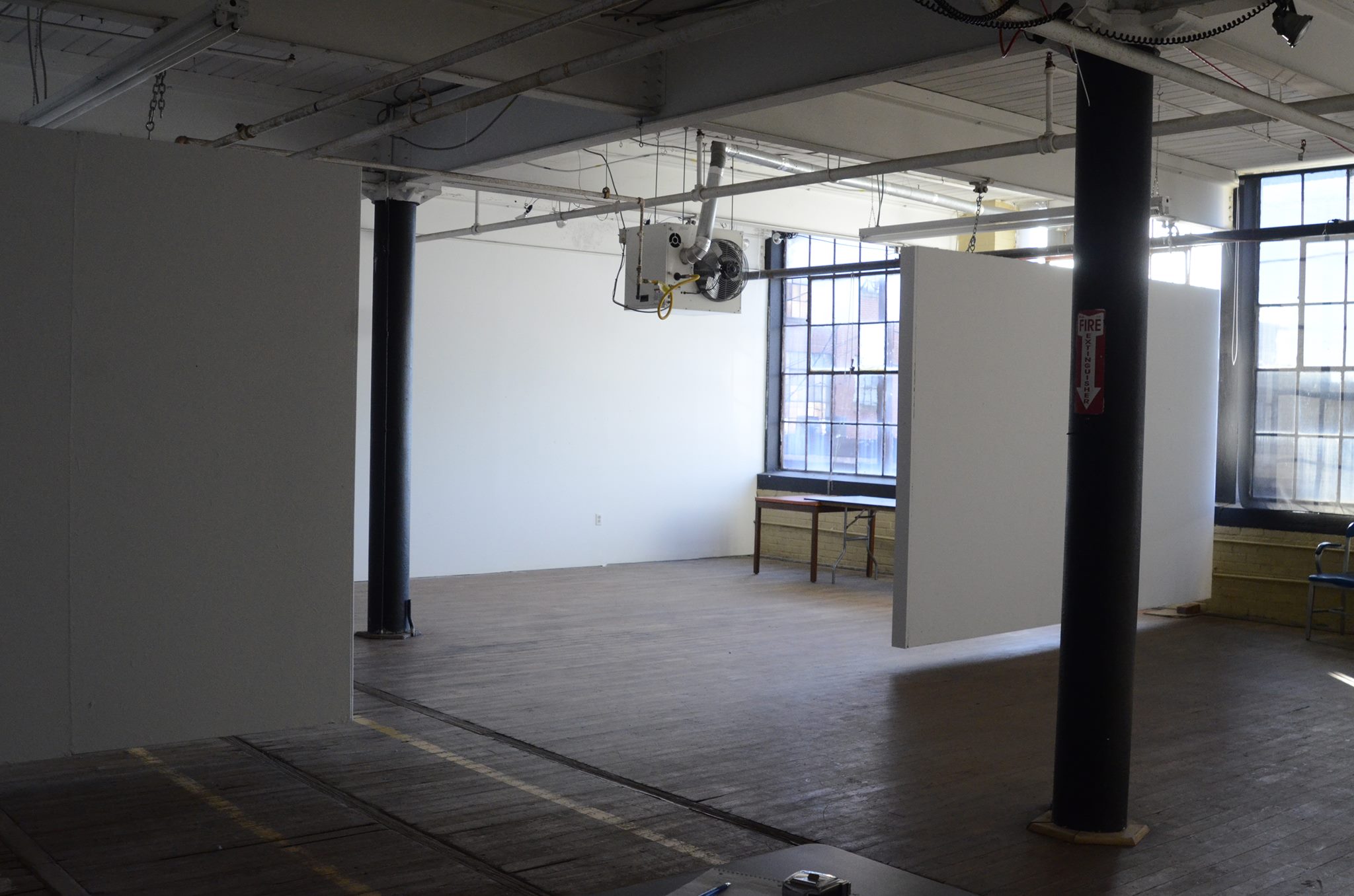 "Until the case was closed they could not be certain which way to jump, whether they should cry out that they were martyrs, or remain what, at heart, of course, they were, simple citizens, bitter against outrage and anxious to see justice done and the health of the state preserved."
– James Baldwin, Giovanni's Room 1956

A national juried exhibition focusing on the ways we are responding to the changing political climate and the world around us.

Whether They Should Cry Out: Juried Show OPEN CALL
*DEADLINE August 19, 2017 11:59 PM (UTC-5)*

Jurors:
Adam Finkelston is an artist, art educator, and magazine publisher in Prairie Village, KS. He holds an MA in Photography from the University of Missouri - Kansas City (UMKC), a BFA in Photography from the Kansas City Art Institute, and a BA in Art Education from UMKC. He has shown his photographs in many solo and group exhibitions, and received several awards for his work. In addition to his studio practice, He is the owner, publisher, and co-editor of an internationally-recognized quarterly art magazine, The Hand Magazine: A Magazine For Reproduction-based Arts, through which he has also curated exhibitions of international artists. As an educator, He has received numerous awards and grants, including the 2016 ArtsKC Education Award, recognizing his multi-disciplinary student project, Creative Co/Lab.

Jennie Shanker is an artist engaged in social practice, and has been a labor activist for adjunct faculty in Philadelphia, Pennsylvania. She received her MFA from Yale in Sculpture, her BFA from Philadelphia College of Art in Fine Arts, and has an education degree from the University of the Arts (an MAT in teaching Visual Arts). She is the artist consultant for the art program at Philadelphia's historic Eastern State Penitentiary, and
has curated an exhibition at another historic prison, the Workhouse Arts Center in Lorton, VA. She worked with Julie Courtney in co-curating a site-specific project in a geodesic dome in the Catskills.

Eligibility and terms:
Open to all artists in any medium. All entries must be the original work of the entrant and may not have been previously displayed at Factory Works Gallery. Finished work chosen for display may not to exceed 36 inches wide or 72 inches tall. Work must be suitably framed and ready to hang. No work may be removed from the gallery prior to the closing date of the exhibit.

How to submit:
Submit images files sized to at least 1000 pixels on the long side at 72 dpi and saved in jpeg format. Files should be named with your first initial, last name and consecutive number. I.E. J_Doe_1.jpeg, J_Doe_2.jpg. Your contact information, file name and corresponding title of the piece, size and medium should be included in the email body or cover letter.

By email:
Email images and information required above to: gallery@factoryworks.org

By postal service:
Send images on disc with a cover letter providing the information required above by mail to the following address to arrive prior to August 19, 2017:
Factory Works Gallery
Pajama Factory
1307 Park Ave, Box 12
Williamsport, PA 17701

Entry fees:
$25.00 for three entries. Additional entries (up to five additional) $5.00 each. Payment accepted through PayPal to: info@factoryworks.org or check/money order (USD) to Factory Works by mail. You will receive a confirmation by email that your entries and payment have been received. Entry fees are not refundable.

Deadline:
All entries must be received by 11:59 PM (UTC-5), August 19, 2017. We are not responsible for entries that are delayed by technical issues or service providers.

Awards:
Jurors Award - $250.00
Directors Award - $125.00
Three Honorable Mentions

Sales:
The Factory Works Gallery will retain 35% of the sales price. Work that is not for sale must be clearly marked as "NFS" in the cover letter.

Rights:
Artists retain full ownership and rights to their work. Artists grant permission to Factory Works Gallery to use images electronically and in print for publicity. Factory Works Gallery will give credit if your work is used.

Local printing and framing:
Digital printing and framing is available by quote. We will connect you with a local fine art printer who you may deal with directly and discuss your options.

Shipment and return of work:
The shipment of work to and return from the gallery is the sole responsibility of the artist. All work must be received by September 23, 2017. You must include a prepaid return shipping label with your art. Work will be shipped for return the week of November 6, 2017. Factory Works Gallery is not liable for work damaged or lost in transit.

Important dates:
Entry deadline: 11:59 PM (UTC-5) Aug. 19, 2017
Acceptance notifications: Sept 2, 2017
Accepted work to be received by: Sept 23, 2017
Opening reception: Oct. 6, 2017 – 6:00 to 9:00 PM
Show ends: Oct. 28, 2017
Local pick up during gallery hours the week of Oct 30.
Return shipping the week of Nov 6.
Factory Works Gallery
1307 Park Avenue
Williamsport
,
PA
17701