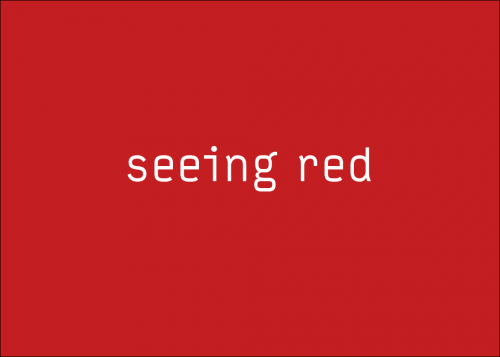 Seeing Red
It's not just an expression.
We are pleased to announce our first Open Call of 2017 at ARTSPACE1241
In bullfighting, the matador beckons the bull with a red cape, which agitates the bull, and it charges for the cape.
eligibility:
Entries must be on a Deep Profile Birch Wood Panel 6 x 6 inches 1 5/8 inch depth. Do not wire for hanging.
You can submit up to three pieces.
If a piece is not selected for the show your fee will be returned.
Artist pays shipping to and from. Provide a shipping label or prepaid package.
Heavy Bubble takes extreme care with artworks. Work however is not insured.
Heavybubble does not take a commission.
Check the this page for updates or answers to questions.
entry fee:
$5.00 hanging fee per piece payable in cash at dropoff.
Email us at artlife@heavybubble.com with subject 'seeing red' if you intend to participate -- just so we have a ballpark number for planning.
Exhibition will be open Fridays from 1:30 - 4:30 PM or by appointment.
Download a label below.
Print it out, fill it out clearly, and attach it to the back of each entry.
EXHIBITION
Saturday, February 4, 2017 through
Saturday, February 25, 2017
RECEPTION
Saturday, February 4, 6:30 - 9:30 PM
postmark by:
Saturday, January 28, 2017
Wednesday, February 1, 2017
mail to:
Artspace 1241
1241 Carpenter Street
Philadelphia, PA 19147